Menu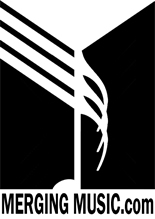 -----------------------------------------------
2018
LAMBERTVILLE * NEW HOPE WINTERFESTIVAL CONCERT
PROUDLY PRESENTED THE JOHN HALL BAND
johnhallmusic.com
"Orleans" founding member John Hall joins us with original band members& Special Guests
for an exciting night of music, stories and a Rockin' Good Time.
We have moved the show to Bucks County's Premiere Concert Facility and Dining Experience.."New Hope Winery"
Please come out and support WinterFestival 2018...Our 21st year giving back to our communities : New Hope * Lambertville.
Watch the videos:
"Still the One"
"Dance with Me"
"Love takes Time"
FROM
WINTERFEST 2019
Peter Asher and Jeremy Clyde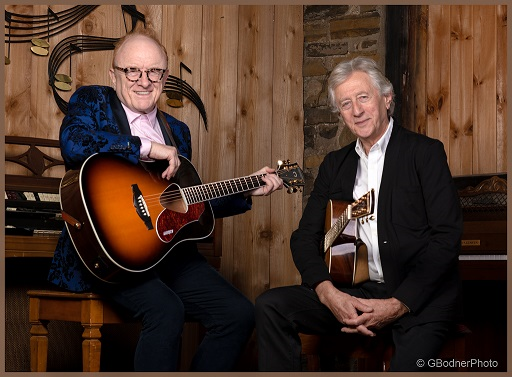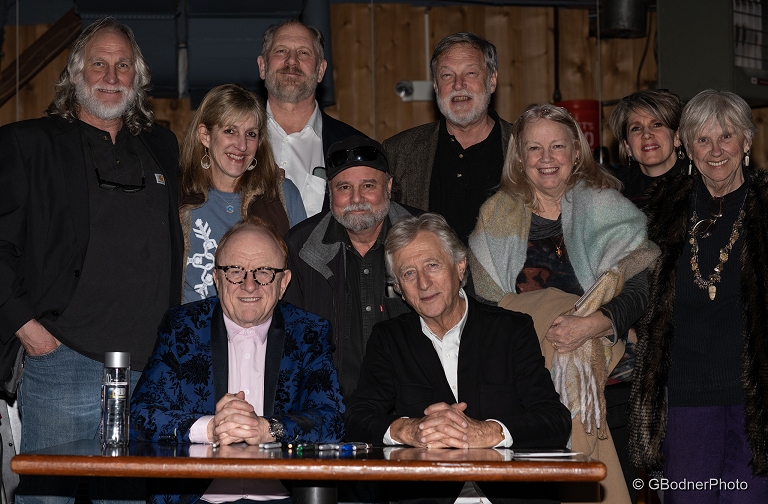 THE 2019 WINTERFESTIVAL TEAM
( Headliners Peter Asher & Jeremy Clyde sitting)
John Danaher, Jennifer Lata, Peter Asher, Steve Feuerstein, Jeremy Clyde,
NormanTorkelson, Rich Torkelson, Diane Torkelson, Leslie Torkelson and Cynthia Wuthrich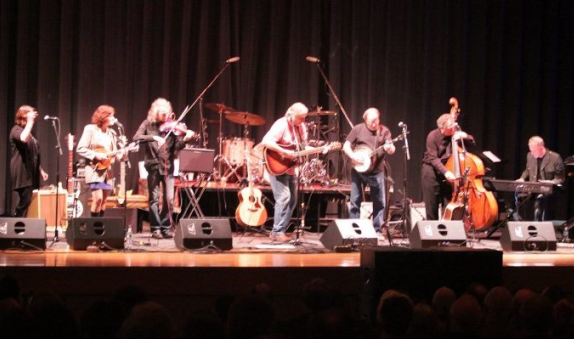 CLICK FOR WINTER FESTIVAL SITE
Thanks to all who helped make Concert 2020 another great success!

Click: ITINERARY for more concert updates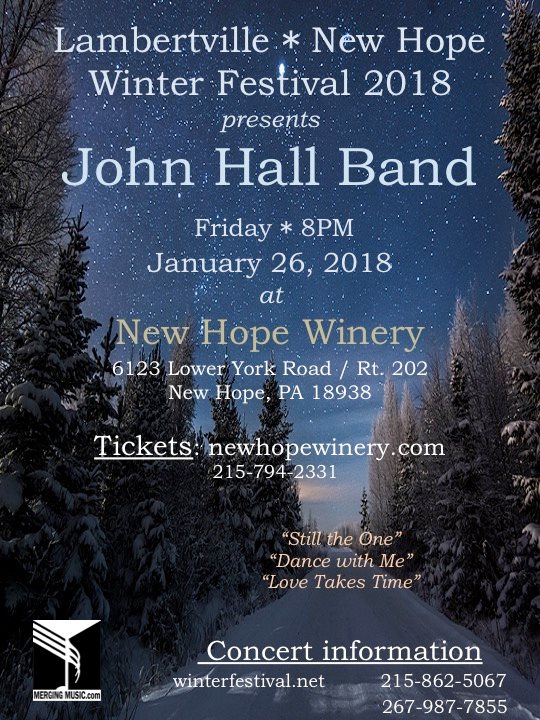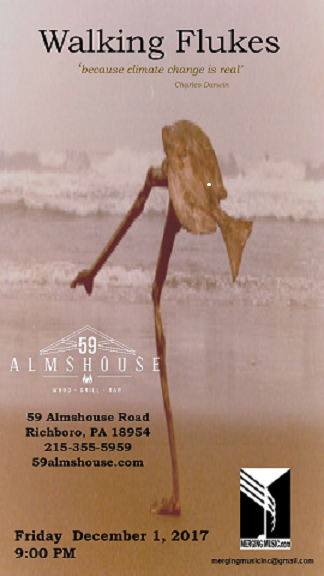 Warm up to Winter Festival
John Danaher and the Quietmen with Special Guests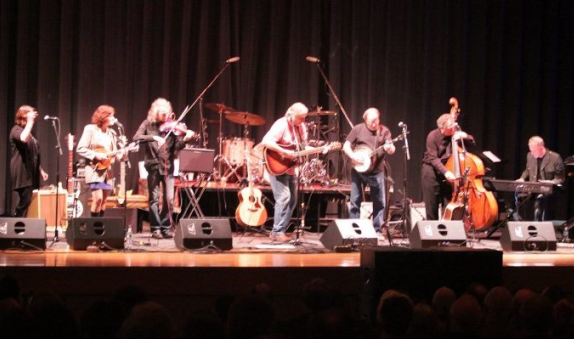 ST PATRICK'S DAY MUSIC
at the
PINEVILLE TAVERN
_____________________________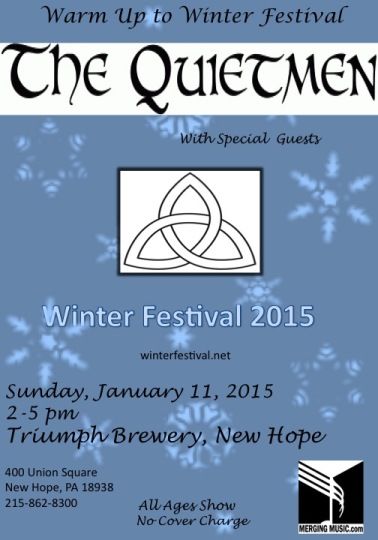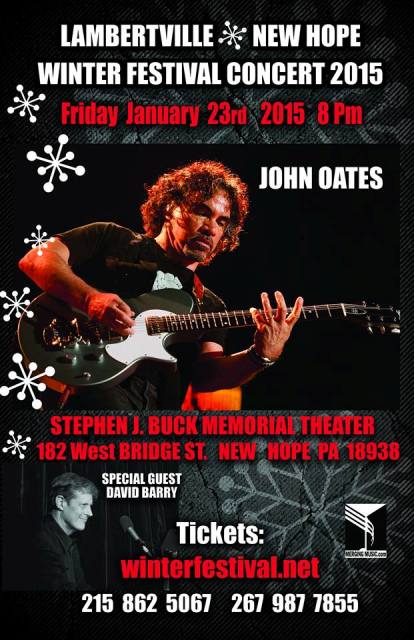 ^ Click poster to go to theWinter Festival Site ^
================================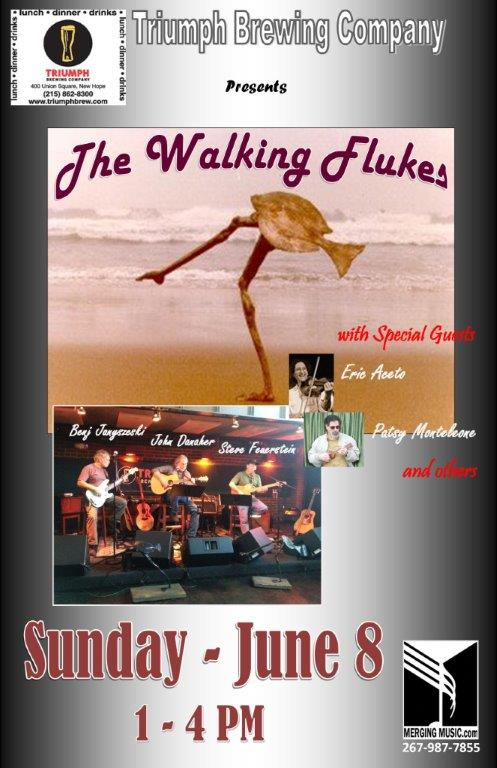 ___________________________________________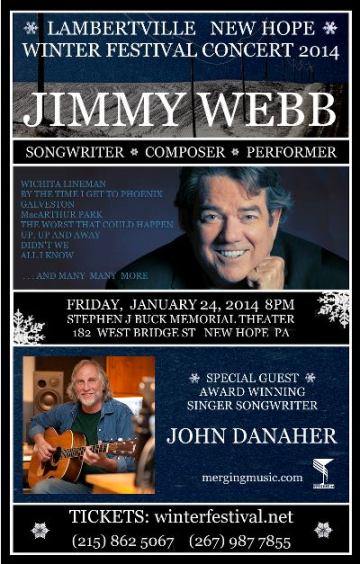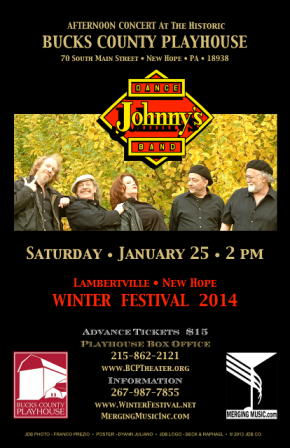 Menu